https://www.facebook.com/groups/DigitalTourismQualificationForum/permalink/1416098185392862/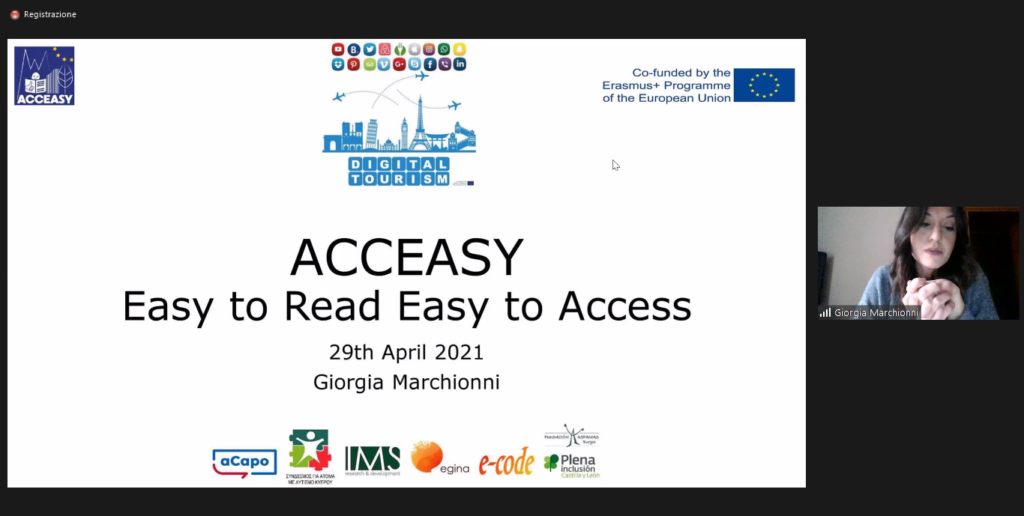 On 29 April the first Tourism Talks was held, a meeting dedicated to digital tourism, organised by the Erasmus+ Digital Tourism Project. Our colleague Giorgia Marchionni (Junior Project Manager at EGInA), invited to take part in the meeting, presented the ACCEASY project. Her intervention focused mainly on what will be the final results of the project and on the good practices that, at the local level, the whole partnership is promoting.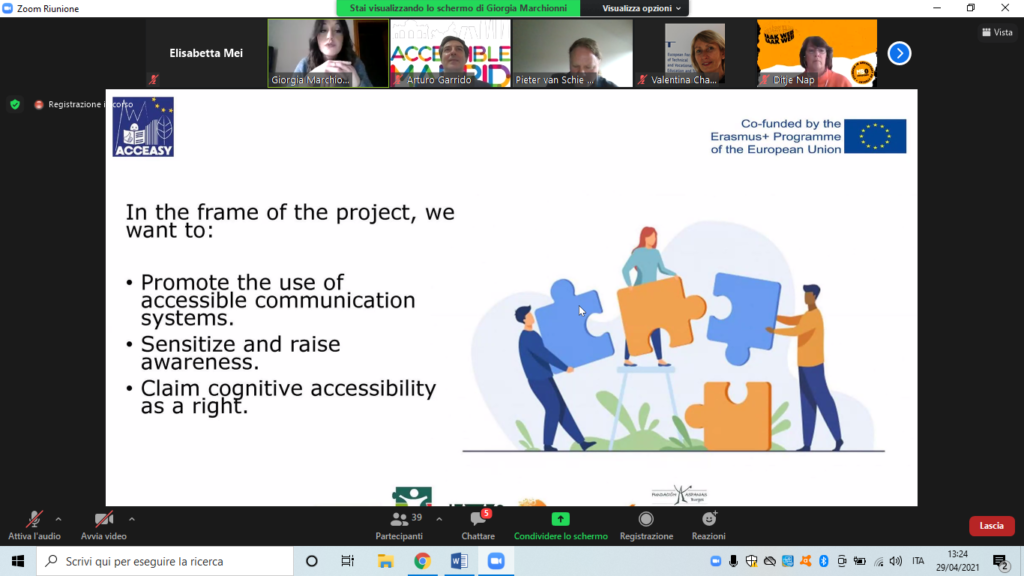 One of the most important results is the online database, with key concepts related to cultural heritage, translated into easy-to-read and 5 languages. Each partner selected one element of their Cultural Heritage to make accessible.
For each element 50 words describing it were chosen and translated into easy-to-read. All words in easy-to-read will be available in the online database. In this way, anyone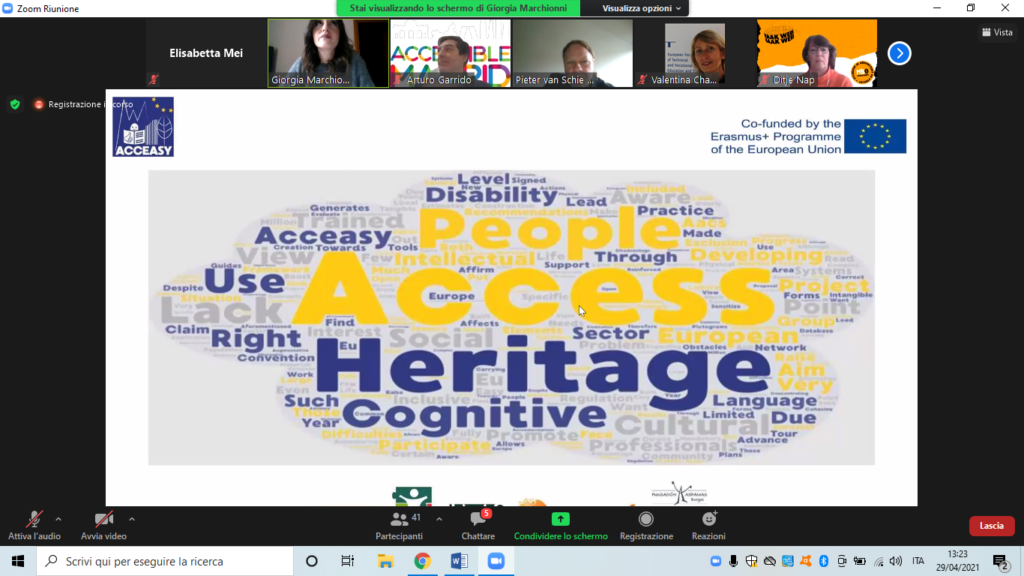 can benefit from the online database and use the resources to make their cultural heritage elements accessible. In addition, two MOOCs will be available on the website, one for heritage professionals and one for professionals working with people with cognitive disabilities. These two tools allow both to continue training professionals, but also to create a network for promotion and awareness.
Through the Project we want to create an international network to make European cultural heritage more and more accessible, but not only!
ACCEASY is a "tool" to raise awareness of the importance of Europe's cultural heritage, to open it up to people with intellectual disabilities and to use it as a tool to promote social inclusion.