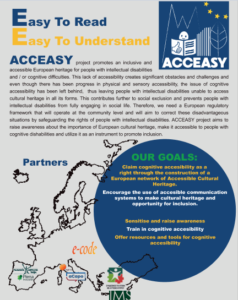 The consortium of ACCEASY project is excited to bring you the official poster of the project.
The poster can be downloaded in English and Spanish language here:
English version of ACCEASY poster
Spanish version of ACCEASY poster
Translations into Slovak, Greek and Italian will follow soon. Please, follow our news for latest information about the project and for your national version of the poster.